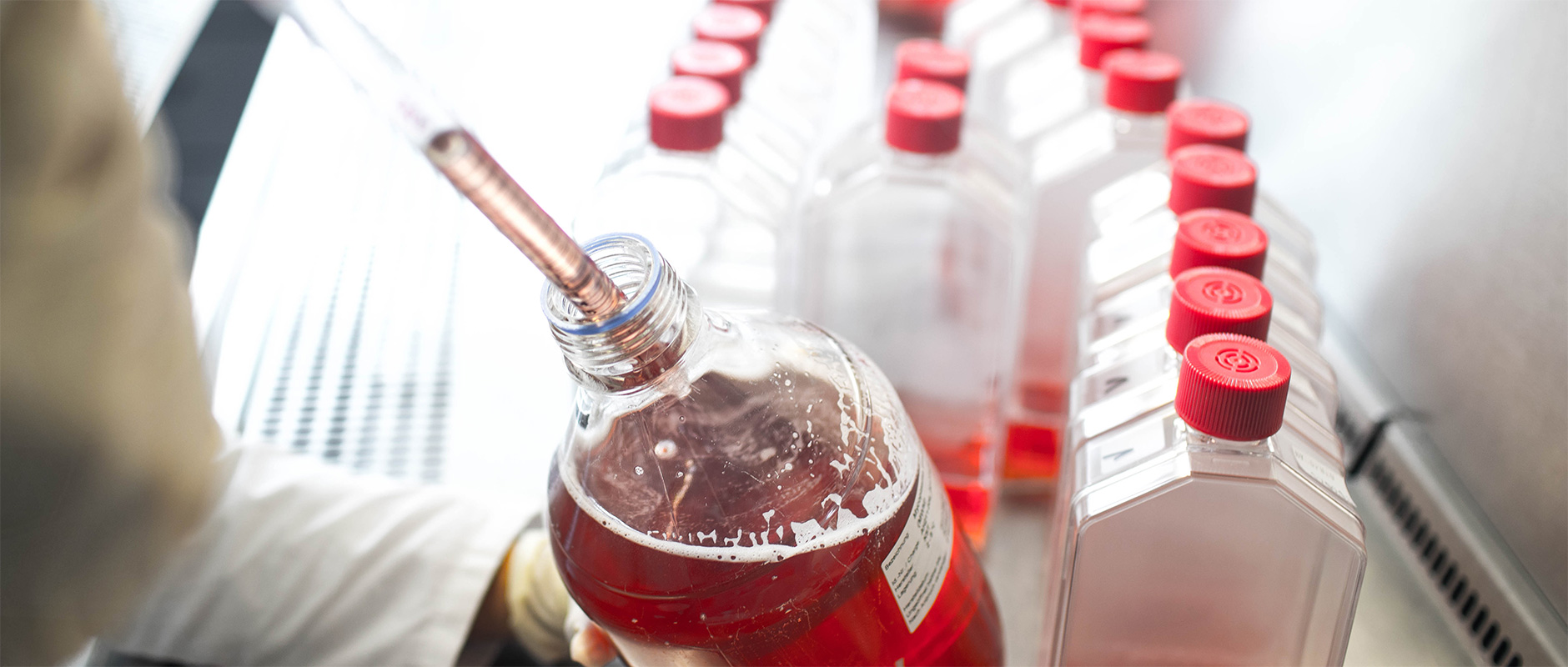 Humanized Monoclonal Antibodies as a Synthetic Serum Alternative
SERION antibodies
As a highly reliable and readily available alternative to human serum, SERION Immunologics also offers humanized monoclonal antibodies.
The performance of these monoclonal antibodies, in comparison to human disease state sera, has been tested extensively by methods such as titration, dilution in various matrices, reactivity at different temperatures and their behavior after addition of rheumatoid factor absorbent (Rf-stripper). The best performing clones - selected as sales products - show a behavior nearly identical to the corresponding human sera. Therefore, they can be optimally and alternatively used for preparation of calibrators, controls and standards.
0.5 mL test samples can be offered free of charge at any time.
Features and benefits:
High affinity
High specificity
Industrial batch sizes
Constant availability
Constant quality and performance
Technology:
SERION antibodies are produced in transgenic mice by replacing the mouse sequence of the heavy chain constant region (IgM, IgG or IgA loci) by the corresponding human sequence. After immunization with the antigen of interest, generated antibody clones are cultivated by standard hybridoma techniques. These consist of the human constant region of the heavy chain, mouse variable region of the heavy chain and mouse light chain. The human constant region of the heavy chain can be directly recognized by the anti-human conjugate, which is used in numerous in vitro diagnostic assays.