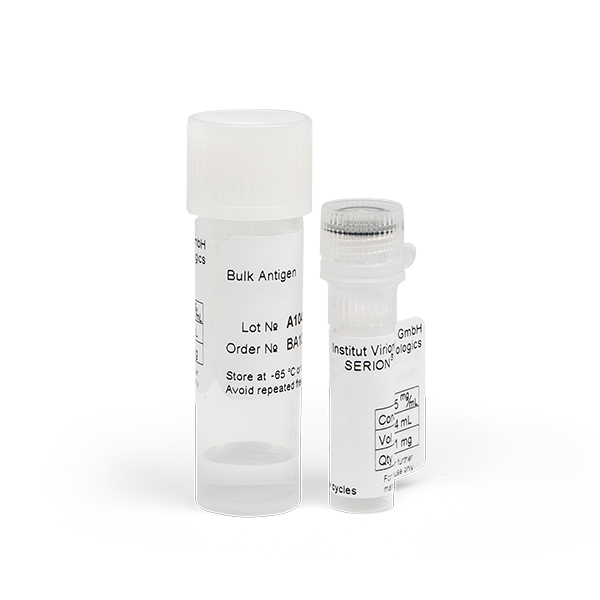 Bordetella pertussis
Bordetella pertussis is a Gram-negative, encapsulated coccobacillus of the genus Bordetella, and the causative agent of pertussis or whooping cough. The different antigens from B. pertussis – Pertussis toxin (PT), Filamentous hemagglutinin (FHA) and the whole-cell antigen – are produced by cultivation of B. pertussis, Strain Tohama I. PT and FHA are highly purified (purity in Coomassie SDS-PAGE ≥ 95 %), cross reactivity is ruled out by Western Blot and both antigens are suitable for the detection of IgG and IgA antibodies against B. pertussis. The whole-cell antigen is harvested from broth culture and suitable for the detection of IgM antibodies.
Please let us know if you are interested in 0.25 mg test samples.
For antigen orders in the U.S., please contact our local sales partner The Binding Site Inc.
Products
Bordetella pertussis FHA
SERION antigens
BA120VS3
Bordetella pertussis Toxin
SERION antigens
BA120VS4
Bordetella pertussis whole-cell Antigen
SERION antigens
BA120VS8