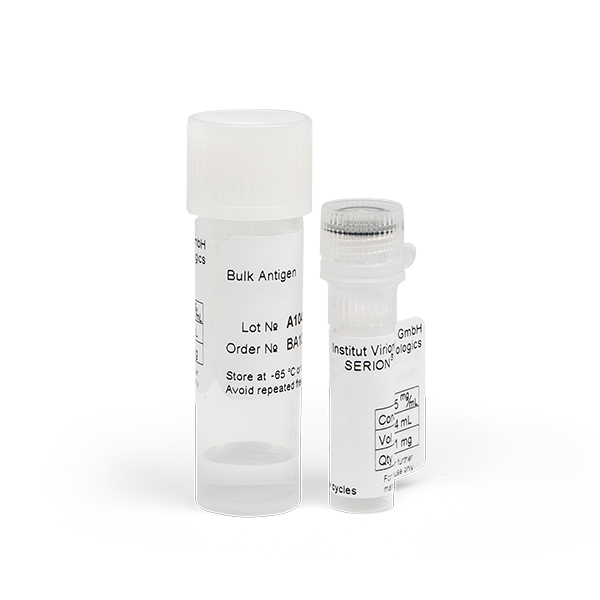 Downloads
MSDS Deutsch

MSDS English

Product Data Sheet
Measles Virus
Measles Virus is a highly contagious virus and spreads through the air through coughing and sneezing. Symptoms of measles are relatively common, ranging from mild complications such as diarrhea to serious complications such as pneumonia. The native antigens are produced by cultivation of Measles Virus (strain Edmonston) in Vero cells and the culture supernatant is concentrated by ultra-filtration and ultra-centrifugation (premium antigen - two times). The resulting antigen preparations consists of a high concentration of virus and viral components. The antigen is suitable for the detection of IgG and IgM antibodies against Measles. For a very sensitive detection of IgM antibodies the premium antigen is recommended.
Please let us know if you are interested in 0.25 mg test samples.
For antigen orders in the U.S., please contact our local sales partner The Binding Site Inc.
Products
Measles Virus
SERION antigens
BA102VS
Measles Virus - Premium
SERION antigens
BA102VS-S